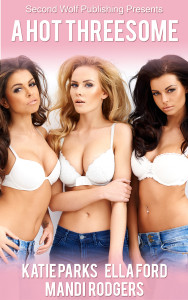 If you want to keep up-to-date with Second Wolf's releases, why not subscribe to our newsletter? It's jam packed full of exclusive news, excerpts and special offers.
And what's more, you'll get an exclusive collection of three stories from our hottest authors, completely free! It's yours to keep and guaranteed to get you going!
Simply enter your email address and select the authors you're interested in, then hit subscribe to receive your ebook!