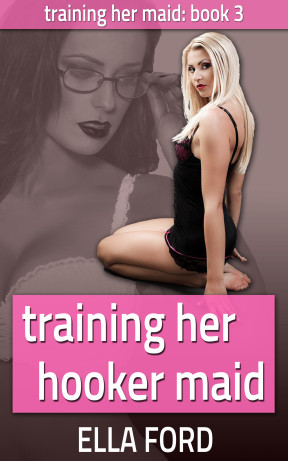 Buy from the Kindle Store
She set out with good intentions, an urge to do something right for a change. After her first encounter with the beautiful Lillian - desperate, poor, selling herself for money - she knew that she had to save her, to lift her up out of the despair that threatened to swallow her. When she offered Lillian a job as her maid, she honestly wanted nothing more than to help the girl.
But good intentions are often eclipsed by dark desires and she soon realizes that her attraction to Lillian goes deeper than pure altruism. It is a hungry need, a deep longing for the young girl's soft body and the sweet touch of her tongue. But Lillian is a wayward girl, a naughty girl who needs guidance, a girl who has desires and lusts of her own…
This explosive tale of lesbian dominance and submission will set your heart pounding and leave you breathless for more!