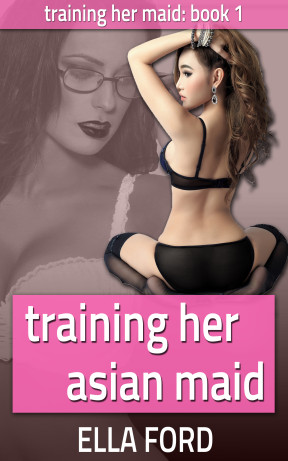 Buy from the Kindle Store
Hiring a maid was a purely practical matter for Jennifer Clark. Recently divorced, moderately wealthy and free for the first time in her adult life, Jennifer simply needed help around the house. Someone to cook and clean, to take care of the boring stuff that she didn't have the time to do. There was nothing more to it than that.
But then Jennifer met Hanako, a young Japanese girl and recent arrival to the US. Hanako is quiet,submissive and totally obedient. She also holds a sexy secret - an insatiable desire to serve and give pleasure.
Despite her initial reluctance, Jennifer finds herself increasingly attracted to her timid maid. But it isn't until Hanako openly defies her mistress that Jennifer begins to see the sensual girl in a new light and dares to confront her own deepest desires. Can Jennifer learn to take Hanako in hand and adopt the role of a dominant lesbian mistress?