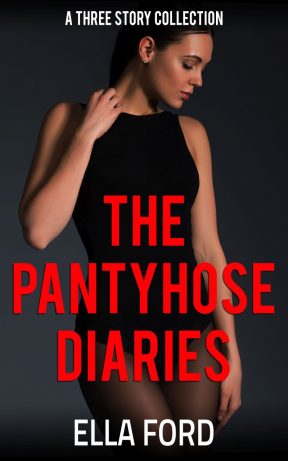 Buy from the Kindle Store
This sensational collection of lesbian foot fetish erotica follows Becky Powell and her journey of sexual awakening, exploring her sapphic desires and her endless obsession with silky pantyhose and female feet! Three stories, each one hotter than the last, each one guaranteed to leave you breathless for more!
Pantyhose College: Becky is young, horny and deeply frustrated. She likes girls, she likes feet and she loves pantyhose. She's probably one of a kind, right? Destined to never meet others like her, fated to remain alone and unfulfilled. But Becky is about to find out that in college nothing is off limits, as she embarks on a sensual journey of lesbian exploration!
Pantyhose Professionals: After graduation, Becky thought that her hot and steamy life of lesbian lust was over. How could real life possibly offer the kind of daring thrills and endless pleasure that her college life had? Well, her insatiable new boss has other ideas. This dominating older woman has sexy plans for Becky and her soft, pantyhose covered feet!
Pantyhose Road Trip: Becky is exhausted! Emotionally fragile and physically drained from the endless attentions of her boss, her client and the two sexy actresses who can't get enough of her soft, nylon-covered toes. She decides to get away, head off into the desert on a good old-fashioned road trip. But Becky is about to discover that no matter where she ends up, someone always wants her feet!