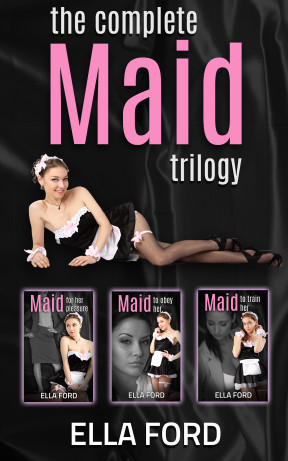 Buy from the Kindle Store
Three steamy tales of submissive maids and dominant mistresses! Follow Nikki as she begins her life of willing obedience, an erotic journey of desire and lust. This 30,000 word anthology of lesbian erotica will quicken your pulse and leave you breathless for more!
Maid For Her Pleasure: Nikki finds herself in the employment of Ms. Olivia Klein, a powerful business woman who likes nothing more than to dominate her maids, and use their hot bodies for her own sordid pleasures.
Maid To Obey Her: Nikki's tale continues as she finds herself straying from Ms. Klein's rules. She soon learns that the cost of disobedience is pain and humiliation.
Maid To Train Her: In the final part of Nikki's tale, the lusty maid embraces her dominant side as she trains up the new maid in Ms. Klein's house. Will her life as a submissive ever be the same again?