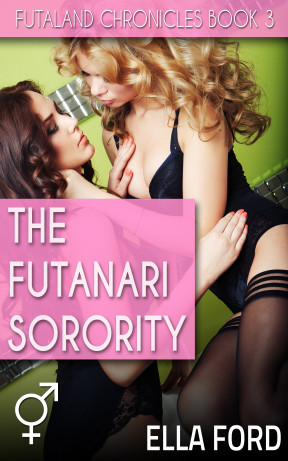 Buy from the Kindle Store
When Beth is invited to join the Delta Iota Kappa sorority, she thinks all of her wildest dreams have come true! The friendships and connections that she will make as a sorority girl will stand her in good stead for the rest of her life.
But Delta Iota Kappa is not an ordinary sorority. It holds a most peculiar secret, a secret that throbsat the very heart of the chapter.
As Beth undergoes the sorority's initiation ceremony she finds out just what it is that makes Delta Iota Kappa girls so special and the revelation changes her life forever! But will Beth have what it takes to become a full member? Will she embrace her inner nature and undergo the final test that will determine, once and for all, her place in The Futanari Sorority?