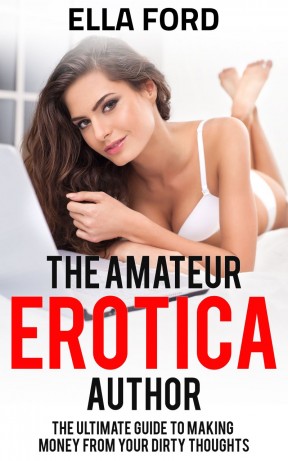 Buy from the Kindle Store
For the unwary, the world of self-published erotica can be a minefield of vague rules, hidden pitfalls and potential failure. Long gone are the days when anyone with a dirty mind could make a modest income from a small amount of work. Instead, best-seller lists are saturated with repetitive content, cynical marketing and blatant scams. Not to mention the ill-defined and cryptic requirements of the countless online storefronts where erotica is sold.
Is there any wonder that most amateur erotica authors fail before they even get started?
Thankfully, help is at hand. Ella Ford has been self-publishing erotica for close to two years now, and has accumulated a back catalogue of over 65 titles. It's fair to say that she's made her share of mistakes, but has also achieved a fair amount of success. In this comprehensive guide, Ella shows you how to make a modest and sustainable income from erotica publishing, while maintaining your normal life and job. There are no grand boasts of great riches or early retirement here, just countless practical tips for establishing a firm foundation to build your erotica career on.