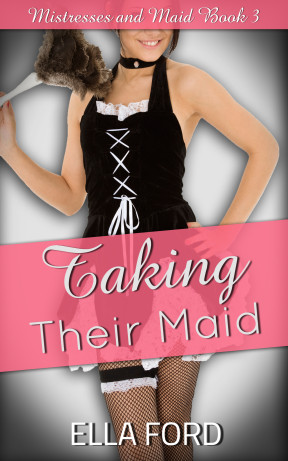 Buy from the Kindle Store
As a submissive lesbian maid, Leanne is completely beholden to her mistresses. Obedient and willing, prepared to perform whatever sordid acts they require of her. It is a life she loves, one that fulfils her innate desire to submit, to serve, to be a simple possession owned body and soul by another.
As her dominant mistress, CJ Goddard is insatiable and demanding. Cruel and sensual, with an endless need for variety and pleasure. But CJ Goddard has a secret, a dark relic of her past that haunts her. It is an obligation so shocking that her submissive wife Sarah cannot bring herself to even talk about it.
As the shocking details of CJ's past are revealed, Leanne finds herself caught up in a world more scandalous and objectifying than she could have imagined possible and the very depths of her own submission are brought into question.
The final part in this steamy lesbian maid trilogy will leave you breathless and aching for more!