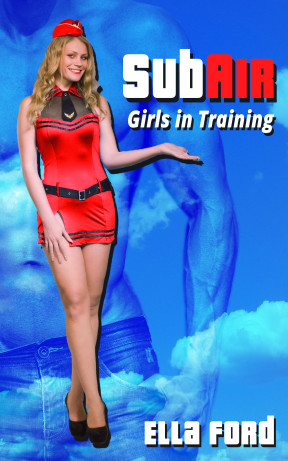 Buy from the Kindle Store
When you fly SubAir, you know that the hostesses who serve you will be sensual, willing and totallyobedient. The girls crewing SubAir planes pride themselves on catering to their passengers' every desire.
So when Jenny Jones is invited to train at SubAir Academy, she thinks that her dreams have come true. But there's just one problem - she can't perform in public. Follow Jenny's story as she embarks on a steamy voyage of self-discovery, finding out just how far she's prepared go to submit and serve.