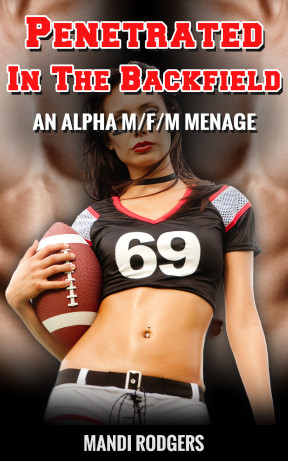 Buy from the Kindle Store
Kimberley loves to support her local football team, and especially the hunky running back who visits her in dreams. With the team's spot in the playoffs at stake, she sets out on a mission to meet this man after the big game and gain his affections in real life too.
But the pro footballer of her dreams wants access to areas no man has entered before, and Kimberley soon finds herself faced with the attentions of two rough alpha males who want nothing more than to use her body in every way they can. Can she handle the desires of two pro footballers at once?