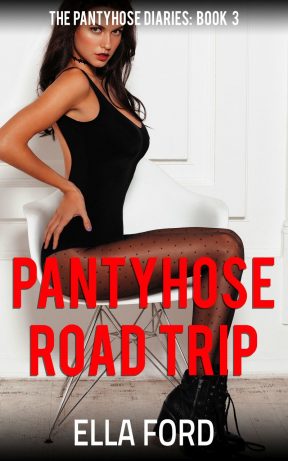 Buy from the Kindle Store
Becky has a sexy problem….
She's surrounded by foot loving lesbians who can't get enough of her pantyhose legs!
Take her boss. A power-crazed vixen, insatiable and demanding, never taking no for an answer. Then there's her client. A curious older woman, experiencing a sapphic awakening as Becky guides her through her sensual explorations. And let's not get started on the two horny actresses who like nothing more than to invite Becky and her pantyhose toes into their bed.
Let's face it, there's only so much a girl can take and Becky is exhausted. She really needs to get away for a while, to hit the open road and explore some of this fine country of ours! But Becky is about to find out that even no matter where she goes, she's never more than few minutes away from a steamy lesbian encounter or the soft touch of another girl's soles. Because, even on a pantyhose road trip, everyone still likes feet!