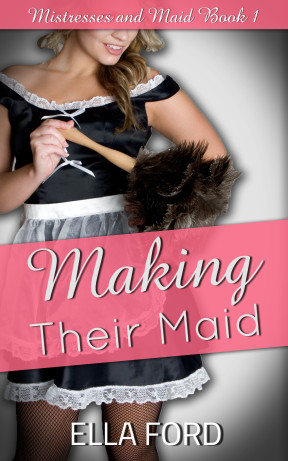 Buy from the Kindle Store
Professional couple seeks live-in maid. Competitive pay, non-smoker only, discretion a must.
The advertisement was like a lifeline to Leanne. A decent job with reasonable pay, and a place to live to boot. It seemed to spell an end to her run of bad luck and gave her a chance to build something meaningful with her life.
It didn't even matter to Leanne that her employers were both women; lesbian lovers who were as different as they were beautiful. Casey Jo Goddard was statuesque, self-assured and controlling; while her wife Sarah was winsome and petite, a seductive beauty with a submissive personality.
But all is not as it seems in the Goddard household, and what exactly is hidden behind the door in the hallway? The door that is always locked and seldom opened… Leanne soon realizes that CJ has more in mind for her than simple domestic duties and finds herself following a path of lesbian submission and endless pleasure.