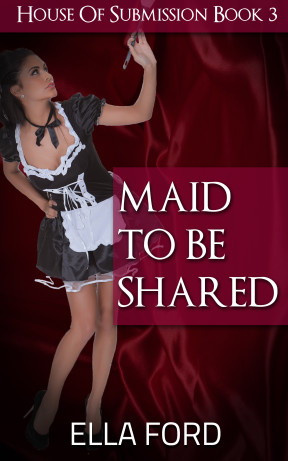 Buy from the Kindle Store
The exciting final part of Ella Ford's heart stopping House Of Submission trilogy
Cassandra's life was simple. As a maid in the service of Katherine Foster, her days were spent pleasing her insatiable mistress in whichever way she desired. An endless journey of submission and pleasure.
But life as a submissive plaything is never straightforward, and Cassandra finds herself sold to a hot society princess, a birthday gift for the girl's lesbian lover.
Now Cassandra has two mistresses to serve, two appetites to satisfy, and both of her owners have very different needs. Will Cassandra be able to please them both? Or will she discover that two isn't always better than one?
The final chapter in the House Of Submission trilogy will leave you hot and breathless for more!