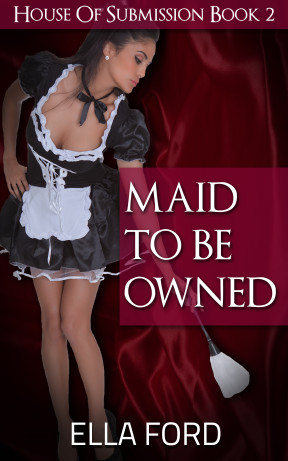 Buy from the Kindle Store
Another pulse-pounding lesbian maid story from the mistress herself, Ella Ford
As a journalist, Cassie Cook is no stranger to giving her body and soul for a good story, but never quite like this. In pursuit of the truth about powerful CEO Katherine Foster, Cassie is plunged headlong into a world of lesbian possession and domination, becoming the willing sexual servant of her new mistress. This new life of endless pleasure and exquisite pain thrills her far more than she could have imagined possible.
But when Cassie is taken by her mistress to a clandestine gathering of society's most powerful people, she finds that everything has a price, even servitude. In this shadowy world, girls are willingly tradedlike cattle, auctioned and sold to the highest bidder for their own sordid reasons.
Will Cassie be able to overcome her apprehension about this shady marketplace? Or will she come to accept that everything, including her, can be bought for the right price?