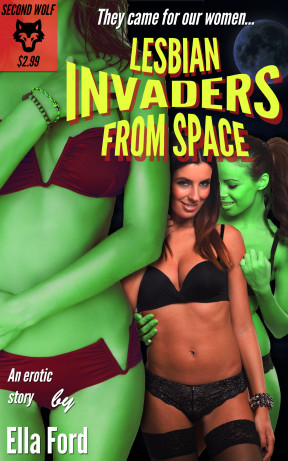 Buy from the Kindle Store
Growing up in a town like Sycamore Falls could make a girl feel as though the universe was a pretty small and boring place indeed, or at least that's what it seems like to Laura Hayman. Laura is twenty-two and stuck in a rut, trapped in a dead end job with no money, no life, no future.
But then Laura meets Belle, a beguiling blonde with a mysterious past who awakens feelings inside her that she's never experienced before. As she struggles with these new desires and feverish longings, Laura begins to wonder what Belle's strange secret is.
Because Belle is not at all what she seems, and Laura's universe is about to get a whole lot bigger as the sensual blonde takes her on an intergalactic journey that is fraught with deadly danger and bursting with lesbian passion and sapphic lust! She's about to find out that the sun isn't the only celestial body in the solar system!