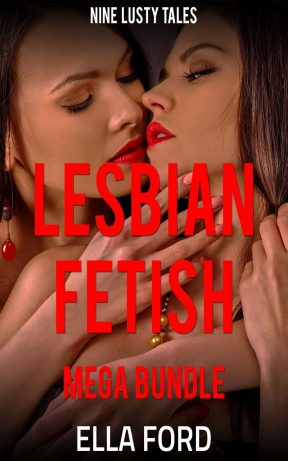 Buy from the Kindle Store
What goes on in the minds of girls-who-like-girls? What kinky drives dominate their desires and fuel their fantasies? Perhaps they crave sweet submission to a dominant mistress, accepting her harsh discipline and never ending pleasure? Maybe they lust after the forbidden taste of female feet - soft arches and pretty painted toes? What about something more exotic - alien girls, a life of daring adventure and red-hot interplanetary sex?
This nine story anthology is packed full of kinky lesbian action, each lusty tale wilder than the last and guaranteed to leave you breathless for more.
Stories included:
Making Their Maid
Breaking Their Maid
Taking Their Maid
Her Best Friend Likes Feet
Her Boss Likes Pantyhose
Nerd Girls Like Pantyhose Too
Lesbian Invaders From Space
Lesbian Invaders Strike Back
Return Of The Lesbian Invaders From Space