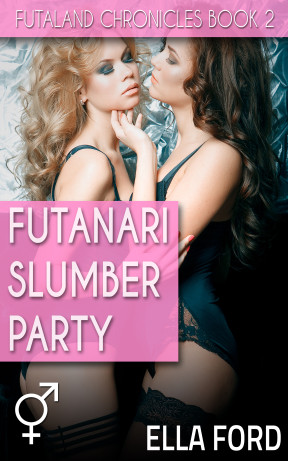 Buy from the Kindle Store
Lucy's older sister Jenny has only one piece of advice for Lucy and her two best friends, Monica and Kim, as they prepare to head off to college: learn how to pleasure a woman! To survive in a sorority, Jenny tells them, the only skill they need is a nimble tongue and soft caress!
Faced with the daunting prospect of a sexually adventurous college life, the three girls decide that they want to practice with each other's young bodies at a sexy slumber party!
As the night of their sapphic adventure arrives, Lucy and Kim are hot with enthusiasm. But Monica is strangely reluctant, curiously unwilling to bare herself to her two friends. What is it that she is afraid of? And what is that throbbing bulge in her panties?
Can Lucy and Kim help Monica to embrace her nature and show her the true pleasure of Futanari love? If they can, then this wild night of passion could be hotter than any of them could have possibly imagined!