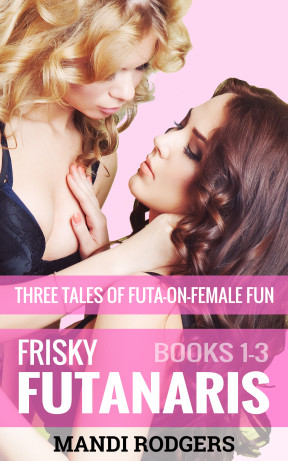 Buy from the Kindle Store
Book One: First Time With My Futa Boss
Alisha is just trying to get through the last day of work before the weekend, when her world is turned upside down by a meeting with her boss Karen.
She never thought her first time would be with a woman, that's for sure! But Karen has a much bigger surprise just waiting to be uncovered...and once Ali tastes the wonders of her futanari bossshe'll never want to go back.
Book Two: Controlling My New Futa Lust
After a night of passion with her futa boss, Ali wakes up with her own hot, throbbing surprisebetween her legs.
With the unrestrained lust of a newly-made futa, follow Ali as she attempts to bring her new urges under control. And how does her best friend Jane know so much about futas, anyway?
Book Three: Caught In Her Futa Spell
How did Ali's life turn upside down so quickly? One moment she was innocent and inexperienced, now - with the help of her boss and her best friend - she's transformed into an enthusiastic futanari.
After witnessing her boss Karen's involvement in strange, occult scenes, Ali wants answers. But Karen also has a new futa protégé, who seems very interested in showing Ali what she can do.