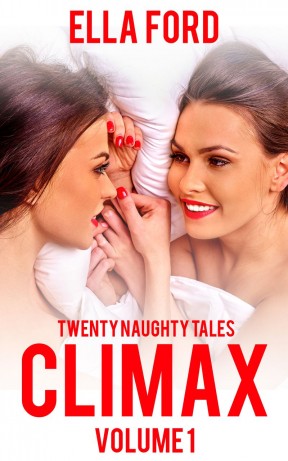 Buy from the Kindle Store
Twenty naughty tales!
Ella Ford is a naughty lady who loves to write stories about naughty ladies and the outrageous things they do together! Whether it's the forbidden love of an older woman for a younger woman, the erotic submission of maid to mistress or the blossoming lust between best friends and complete strangers, every story contains sinful pleasures and burning desires, insatiable urges that cannot be ignored and must be obeyed. Maids, air hostesses, college girls, bored housewives, futanari, hookers, all become actors in Ella Ford's sordid imagination.
This thrilling twenty story anthology contains six complete trilogies, two standalone stories and more intensely hot orgasms than you can possibly imagine!
Collection contains:
The Complete Maid Trilogy
The Complete SubAir Trilogy
Lesbian Confessions: Three First Times
The Complete Futaland Chronicles
The Complete House Of Submission Trilogy
Training Her Maid, The Complete Trilogy
Taken By The General
The Alpha Exchange