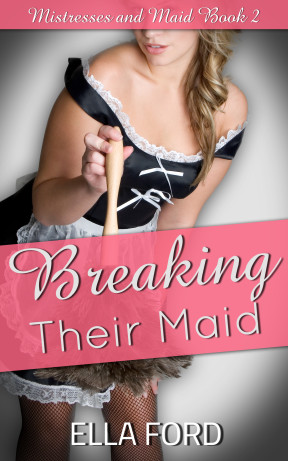 Buy from the Kindle Store
When Leanne entered the service of CJ and Sarah Goddard, her life changed forever. As the insatiable lesbian couple's maid, she devoted herself to them completely, performing domestic duties and satisfying whatever filthy needs her mistresses possessed. Her new life became one of submission and surrender, a willing obedience that was rewarded with endless pleasure and hungry desire.
But Leanne is about to find that she can't leave her old life behind completely as her best friend Anna tries to find out why Leanne seems to have fallen off the face of the planet. How will Leanne explain hersubmissive existence to her friend, and will Anna be able to accept her story? More importantly for both women: how will the dominant mistressCJ Goddard react to this intrusion into her scandalous life, and what steamy plans does she have for the four of them?